Connecting your team to the information they need
We know how vital it is that your sales force reaches out to the right contacts, and we've developed an impressive toolkit to help you make those connections. Our consultants have years of experience in integrating healthcare professional contact data with CRM systems, and our data solutions are the most accurate and reliable in the industry.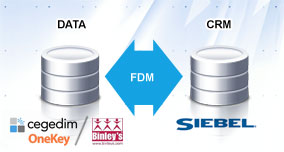 Good data is vital to CRM success. Our proprietary Fusion Data Management tool integrates fully with Siebel software to automate and validate the data supply process, so our clients always have the most accurate contact information available.
Fusion Data Management uses proven technology with a 100% accuracy rate, offering seamless integration with FTP, SMTP, Siebel and web services, and easy migration from one environment to another.
Our system is simple to configure, with no complex programming required. It features automated data cleansing and specialised Siebel functionality for creating and tracking data change requests, keeping users fully up to date with any status changes. All your sales team have to focus on is making the calls.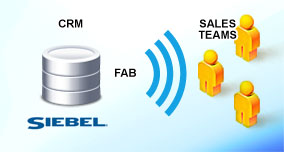 Providing your sales force with accurately targeted data is crucial - and that's where our Fusion Assignment Builder comes in. With the ability to automatically match the right contacts to the right salespeople, it's a powerful, user-friendly support system for sales management.
The Fusion Assignment Builder creates a natural fit to the assignment process for pharmaceutical sales forces. It's independent of any single CRM system, but designed for easy integration. It offers a number of key advantages, including:
A "sandbox" area for developing and previewing assignments
Intuitive graphics tools to interactively build reusable definitions of segments, territories and assignment lists
Visualisation tools to preview segments and assignment lists
A self-service option for users to specify their own assignment criteria
Because the Fusion Assignment Builder is so easy to use, there's less scope for error. And because it takes the legwork out of gathering and collating information, the whole process is simplified and streamlined.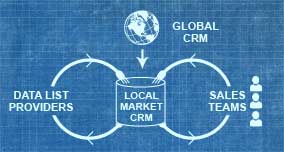 At Fusion Integration, connectivity is front and centre. By developing connectors that synchronise and organise data, we can maximise CRM system communications, giving you the tools to meet your specific sales needs.
We offer consultancy and bespoke development in the following areas:
Siebel configuration
Siebel interface development
Database development
Windows application development
Intranet/web development
Data matching and cleansing
We often combine these areas to create integrated and innovative solutions that effortlessly meet your more complex needs, with rapid deployment and low support costs.
Our teams are small yet highly skilled, combining technical know-how with business savvy. And because we focus on long-term partnerships, you can count on us to understand your expectations.
Testimonial
"Fusion has become our number one choice when we need external expertise. Their detailed understanding, technical knowledge and friendly professional attitude separates them from other companies, which is why we consulted them when we decided to change our data supplier and were looking for a new data management interface.

Their solution, Fusion Data Manager (FDM), provided a stable, yet powerful, customisable interface between our CRM system and data supplier. The implementation was on time, without issue and requires very little maintenance - just some of the things we have come to expect from Fusion."

Irven Dhanoa, IS Business Support Analyst, Boehringer Ingelheim
Case study
"We gave a specific brief to Fusion, but inevitably there were a few variations that emerged as the project progressed. We found that Fusion handled these with minimum fuss and maximum efficiency and delivered the interfaces on time and on budget. They were very knowledgeable and experienced and we would certainly have no hesitation in using them again as business partners in any similar project in the future." Read full case study…